We have just witnessed one of the most notorious floods in recent times ravage the homes, tear up districts, compromise properties and ruin lives throughout various parts of Malaysia. Thousands of people have been displaced, millions in damages have been incurred and worst of all – the death toll has risen to 46 with five still unaccounted for as of writing.
What makes the impact of this flood so potent is the fact that Selangor has been one of the worst-hit states, which encircles the capital city – Kuala Lumpur – and comprises a major consolidation of wealth as well as population density in comparison to the rest of the country.
The natural disaster caused so much disruption at such an alarming rate, and it caught almost everyone off guard. Due to this, there is still much help that is needed even after the dust has settled.
Here are 5 ways you can help to support the victims of the vicious flood in Malaysia and do your part during the recovery phase.
Spread the word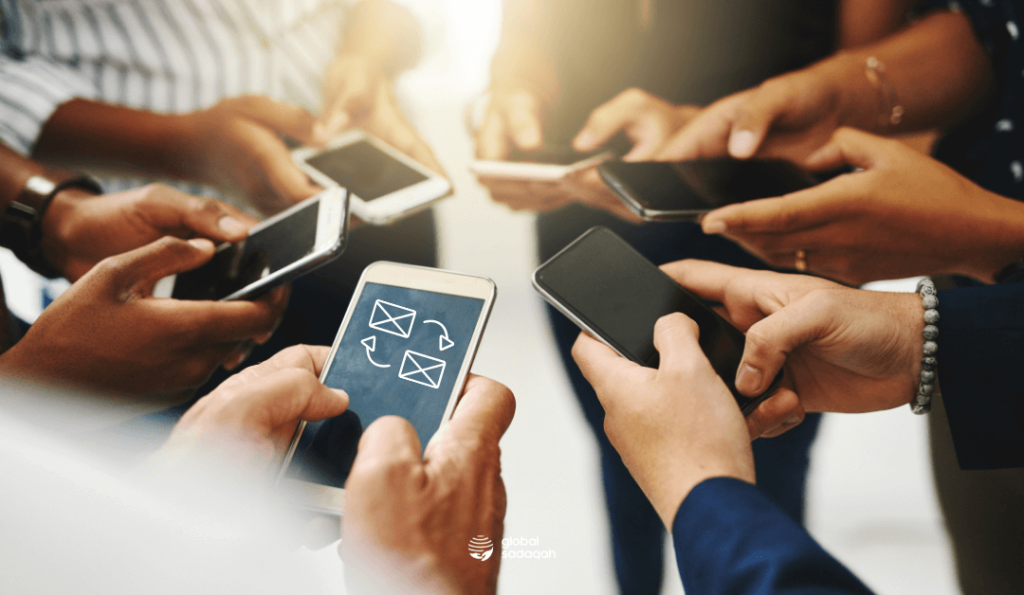 What's interesting about this day and age, is that the general public has the power to spread and share information at an astonishingly rapid rate as opposed to only being able to wait for official sources to report on the situation. There are pros and cons of technology like social media and the concept of content virality.
However, in the case of the floods, we saw a lot of progress being made in regards to timely rescue efforts due to the simple fact that everyday citizens were spreading the word. Plenty of us first heard about the floods from each other through digital and social platforms before we heard it on the news.
One of the easiest things to do in times of crisis is just that – spreading the word on behalf of those that need urgent help. Flood victims may need specific requirements at different points of time. If you see a message being shared about a particular plea on Whatsapp or Facebook, feel free to share that information or pass it over to someone who you know can help with the specific request.
The first step is to determine which areas have been flooded and require assistance. Various humanitarian organizations will be engaged in coordinating relief operations depending on where the flood happened.
As the needs vary, so will the ways you can contribute; some may be more appropriate for your skills or resources than others. At different points during the crisis, different needs will emerge.
For example, there will be immediate demands as well as long-term reconstruction needs in the months and years ahead. Keep your eyes open to see what people need and help to share that message along your personal network so that those with the appropriate resources can come to their aid.
Donating food and supplies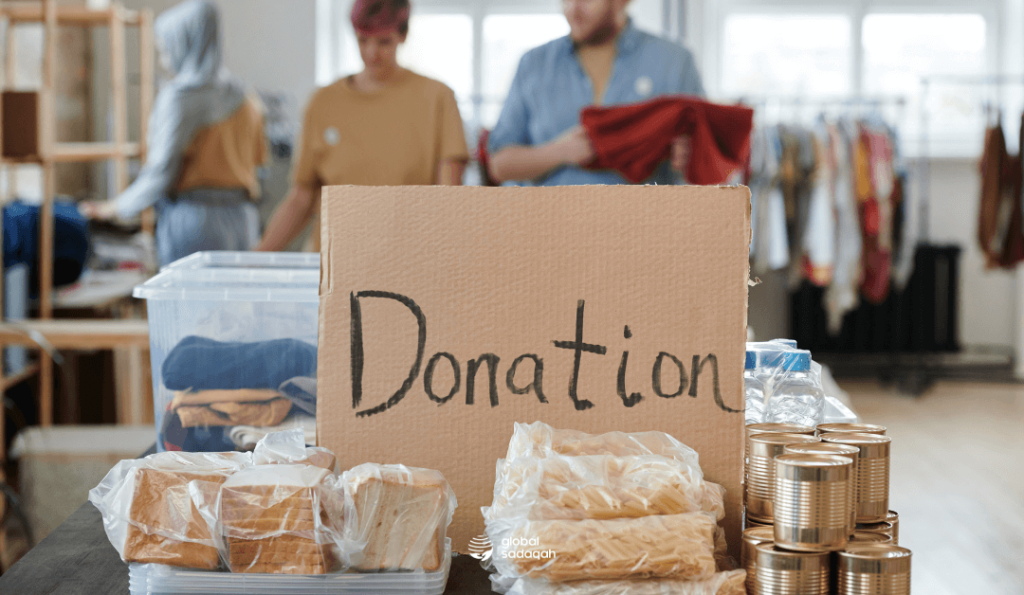 Another common and simple solution for supporting flood victims is through personal donations. Apart from approaching established charity groups to contribute food and supplies, you can go ahead and do it yourself, especially if you reside close to an area that has been affected. Floods can wreak havoc on homes and automobiles, but they are unavoidable.
Furthermore, families face financial hardships as a result of the loss of many belongings due to a flood. Thus, it's a good idea to gather up whatever you can find whether it be food, medical equipment, necessities, and other supplies to directly donate.
Of course you can also make sure your gifts go to recognised organisations that will deliver them to the impacted area. Food, water, clothing, and other basics can all be donated.
Joining salvaging efforts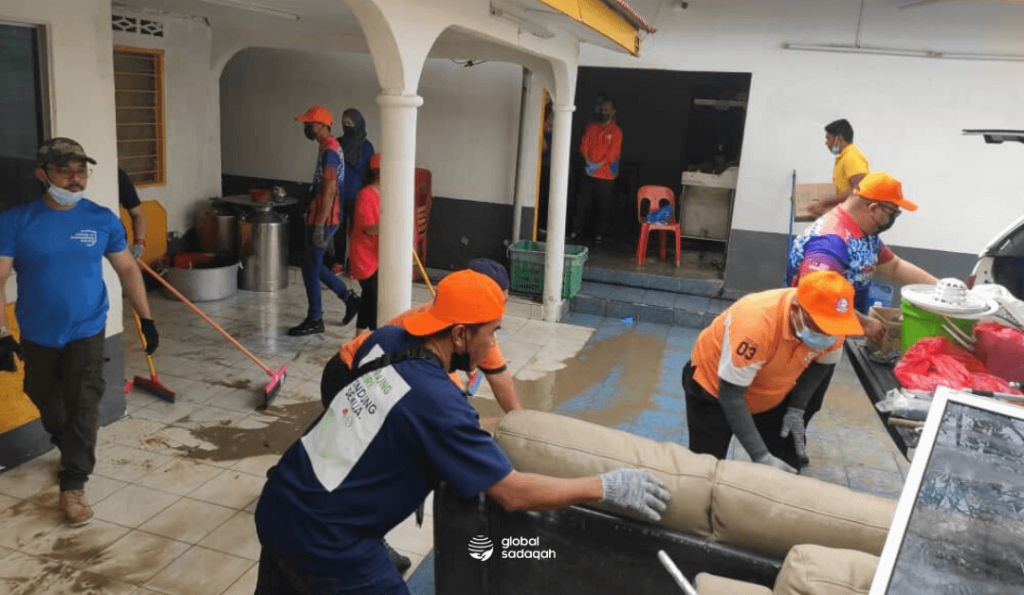 Flooding destroys homes and compels people to seek refuge in evacuation centers. When they return, there is usually nothing left to save. The furniture that floated around during the flood will have to be discarded, and the streets will have to be cleaned. You may donate your time to help the victims get through this terrible period.
Esteemed local comedian Harith Iskandar recently shared his experience as he joined salvaging efforts. He was involved in scouting through the dark and murky neighborhood that had been severely affected by the floods –  using boats to get people out of their submerged homes, pulling out valuables from the wreckage and assessing damages.
If you find an ongoing salvaging effort close to where you are, check whether they need an extra pair of hands hauling vehicles and large obstructions from the road, looking for missing victims or recovering valuables from the homes of those affected.
Use your skills for a cause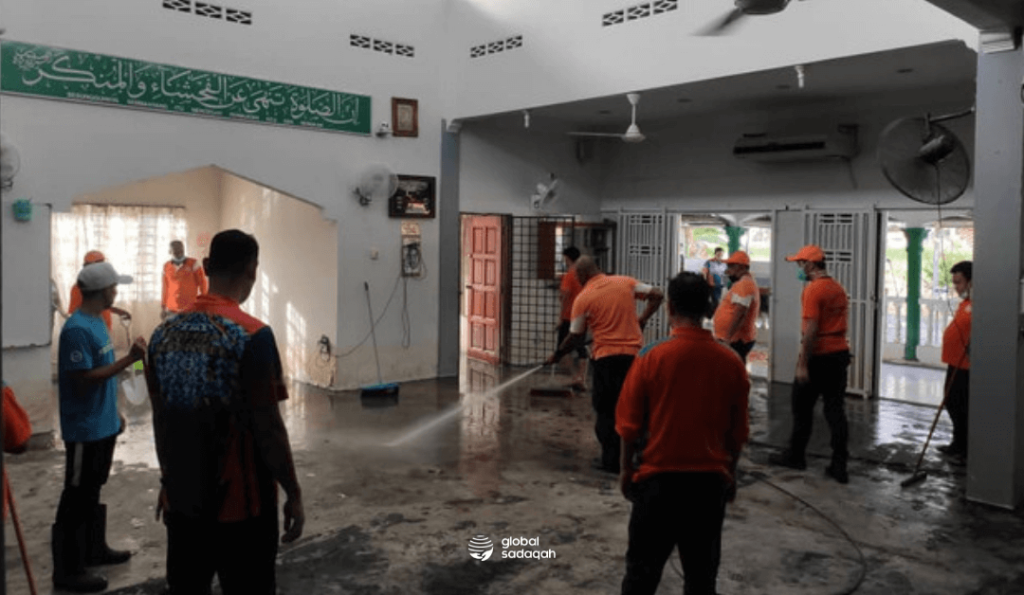 In times of need, individuals with skills are very crucial to the success rate of rescue or support missions. There is always a method for you to volunteer, whether you have a medical background or merely know how to navigate a boat. All assistance is needed, particularly moral support for the victims and volunteers. A modest nice deed can go a long way, from truck driving to food, water, and medication distribution.
Your skills and time are precious resources that can benefit others in need.
See if you can offer your medical services or supplies if you are a health care practitioner.
Volunteer your personnel, supplies, and other resources to rebuilding efforts if you are a contractor or work in the construction industry.
Offer your support and aid to displaced families and their children if you are an education or child care worker. Offer discounts or free goods/services to flood victims if you are a business owner, especially in the area surrounding the disaster.
Donating through charities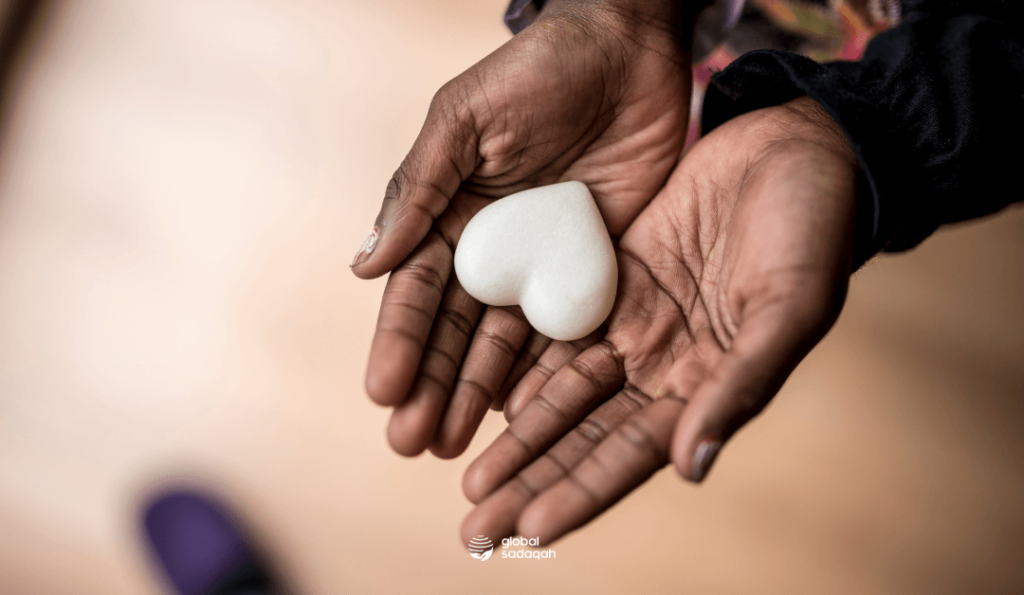 You can also consider contributing to one or more of the many established and streamlined relief campaigns throughout Malaysia. Many of these efforts are dedicated directly to serving and focusing on the needs of flood victims, and are actively sourcing for additional funds or other forms of contributions to add to the overall success of the campaign.
GlobalSadaqah's Flood Campaigns
GlobalSadaqah is currently running an Emergency Aid campaign for the worst floods to hit Malaysia in decades. This is a collaborative initiative between Alliance Bank and Alliance Islamic Bank as well as Yayasan Kebajikan Negara (YKN). For every RM10 that is donated, the Bank matches it 1:3 and donates RM30 (which makes a total donation of RM40). Overall, the Bank is aiming to triple the amount that is raised from this campaign up to RM200,000.
As the nation heals itself from the terrible tragedy that has so devastatingly unfolded, let's continue to do our part in taking care of our fellow Malaysians by doing what we can in the aftermath of the floods.