Sustainability has become a mainstream issue across all financial sectors, accelerated by the COVID-19 pandemic. This is especially true in Islamic finance, which includes intrinsic factors such as being ethical, sustainable, responsible, transparent, green, and equitable.
As financial intermediaries, Islamic financial institutions (IFIs) have a natural responsibility to do more — they must have a beneficial and long-term influence on the economy, community, and environment.
In this regard, the rise of social finance and entrepreneurship in relation to sustainability has made its way up the hierarchy of importance.
Dynamic businesses built using conventional capitalistic approaches can be transformed and better serve society, as well as communities. How? Through the Islamic concept of Waqf. 
An important objective of the Islamic Shariah is prioritising community well-being. Entrepreneurship can then become a force for good (not just the bottom line). It's a shift in mindset when it comes to business that can be understood through Waqf.
Related – Waqf & Islamic Finance: A candid talk with Dr Shamsiah
What is Waqf?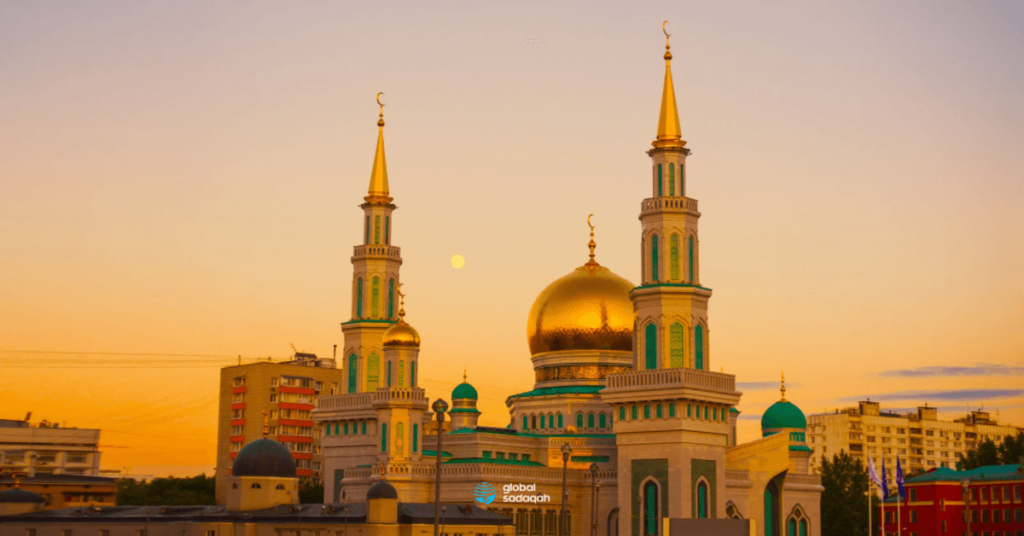 Waqf is derived from the Arabic root verb waqafa, which means to bring something to a halt and stand still. Waqf can also be used to refer to philanthropic foundations.
Waqf has played an important role in the Islamic economic system in the past, particularly in providing excellent welfare services in the fields of education, social welfare, healthcare, environmental protection, and other community-based activities.
Spectacular pieces of architecture as well as a plethora of vital services have been supported and maintained through this system all over the Muslim world, from the Atlantic to the Pacific.
Many waqfs, it has been claimed, have lasted much longer than half a millennium, and some much longer than a millennium.
Financing social enterprises through waqf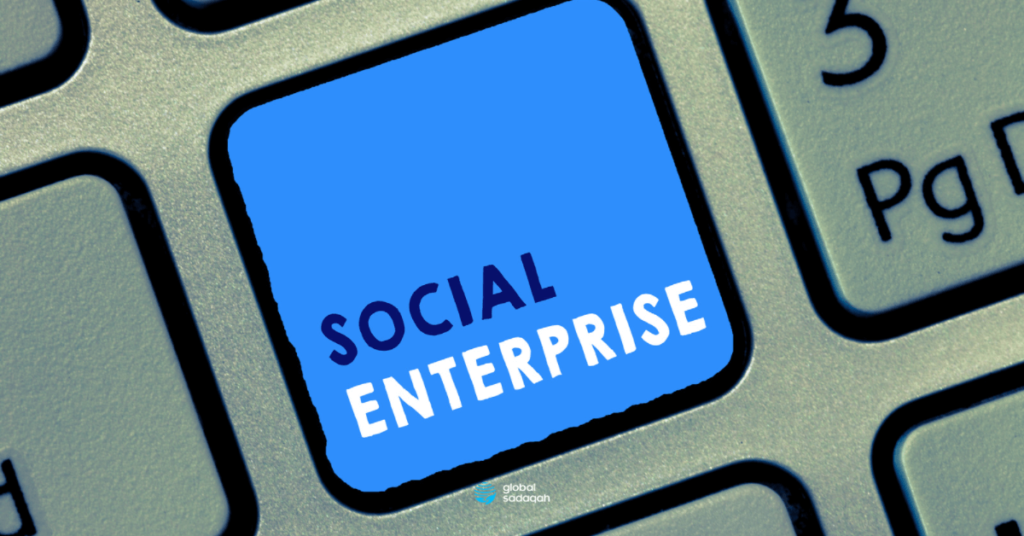 The focus on social growth, social well-being, enterprise, and wealth make social entrepreneurship and waqf clearly similar.
Contrary to popular belief, waqf is not simply a charity, but is also an enterprise. Waqf shares goals with social entrepreneurship in terms of tackling social, economic, and environmental issues.
The philosophy of social entrepreneurship is associated with utilising a variety of socio-economic apparatus to capitalise social-oriented economic opportunities for sustainable living, which may be for profit or non-profit, and involves commercialising services and products in order to sustain organisations. 
Waqf can be more than a socio-economic tool but can also generate more wealth and distribute it to help the poor and under-privileged.
The waqf's overall net income and earnings from its products and services can be prioritised for distribution to society. Financial sustainability is a core part of waqf. The waqf system aims to increase money, expand entrepreneurship activities, and generate profits while maintaining a steady influx of fresh donations.
Social enterprises are more challenging to manage and maintain than small and medium businesses (SMEs). Unlike SMEs, which may generally only be focused on turning a profit, social enterprises must meet both economic and social goals.
Many social enterprises might find the process of raising capital to carry out their social-oriented businesses difficult.It is very impossible for social companies to secure their start-up funding without a strong asset or property that can be utilised as a security for financial facilities. A lack of performance measurement valuations can lead to a situation like this (especially when it comes to measuring social value). Waqf can help you launch and build a social venture.
Considering cash waqf for social enterprises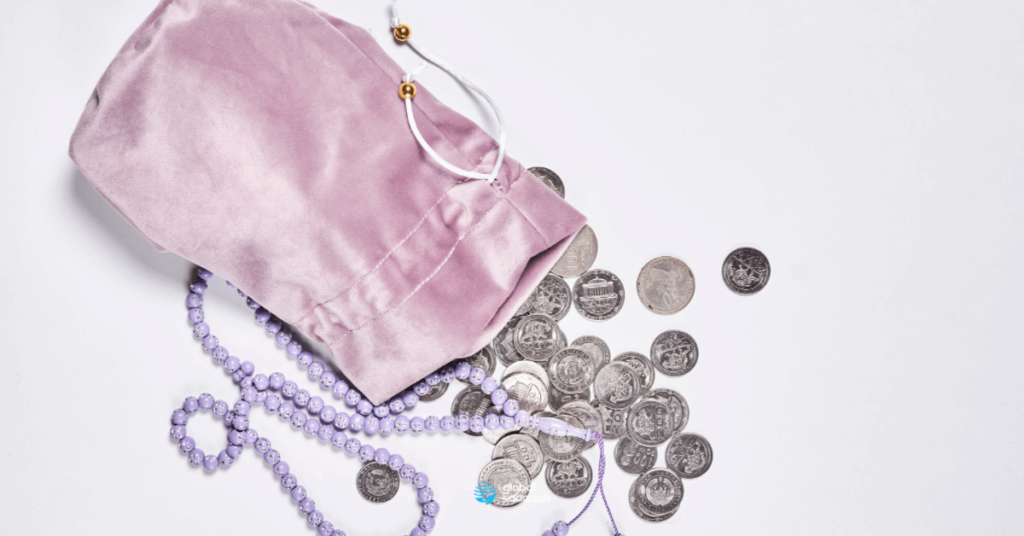 While waqf has been shown to be a successful religious social finance instrument globally, an innovative form, known as cash waqf, can take things to a new level. A charity waqf in the form of cash capital is known as a cash waqf.
It is a sort of waqf that entails movable waqf that may be related to valuable currencies. It may also be useful for a welfare fund. Such welfare money can be used to support social endeavors related to health, education and more. The idea of using cash waqf as a source of capital revenue for social enterprises could be viable.
Cash waqf may also be more convenient and liquid than land waqf as immovable waqf is more difficult to process than cash waqf. Cash waqf can also be done by a variety of groups.
A person can do cash waqf. The waqf can be gathered and handled in a productive and responsible manner and, when it comes to obtaining funding for social enterprises, the world's large Muslim population can be of great benefit.
In the current digital age, such concepts may be compatible with ideas such as crowdfunding.
To summarise, Islamic social entrepreneurship through waqf could imply the creation of a new and innovative charity organisation founded on faith-based donations and committed to revenue-generation.
In addition to addressing a society's social, economic, and environmental requirements, such a fund has the potential to be sustainable and even grow in value.
Innovative solutions for social resilience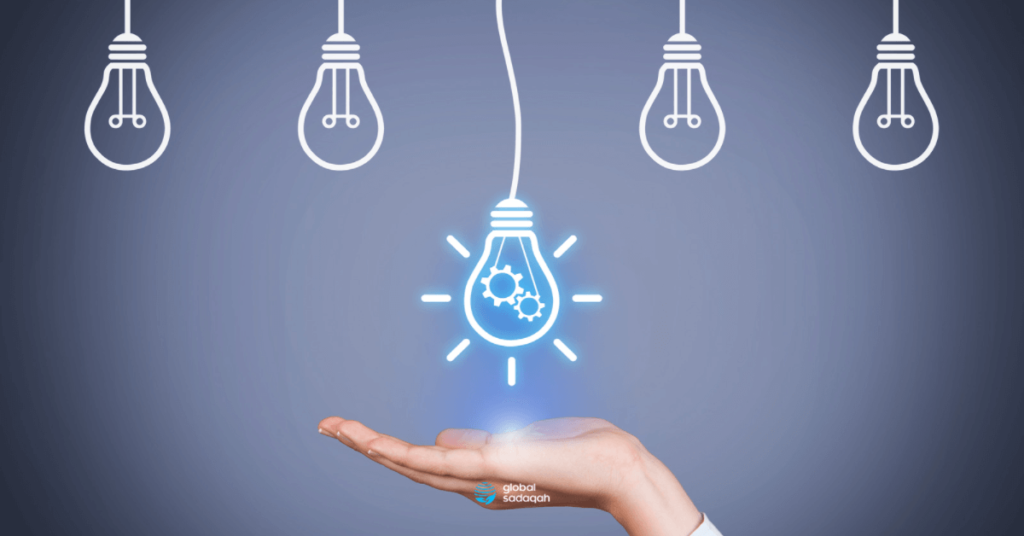 The importance of waqf and social finance mechanisms is evident, particularly in support of the Islamic economy's social welfare or ijtima'iy component. 
By bringing countries like Malaysia closer to the ideal path of more inclusive, egalitarian, and sustainable growth, waqf can have a positive long-term social impact.
To help those who have lost their employment or sources of income, the financial services industry is always developing new creative financial products and services to foster entrepreneurship.
To this purpose, a few Islamic banks, in partnership with key partners, have created inexpensive financing packages by combining regular banking offers with Islamic Social Finance instruments such as sadaqah and zakat.
The Securities Commission (SC) Shariah screening assessment tools for unlisted micro, small, and medium enterprises (MSMEs) is another additional means of increasing capital access.
The solutions enable Shariah-compliant investors to support MSMEs using market-based crowdfunding platforms like equity crowdfunding (ECF) and peer-to-peer lending (P2P).
Social entrepreneurship is integral for strengthening sustainable economies, and the entire world is slowly moving in the direction of social change related to wealth, health and nature. In the Islamic context, waqf could be a clear answer in propagating the growth of better social enterprise initiatives in Malaysia and many other countries for long term impact.