Billions of Muslims around the world will soon bid farewell to the blessed month of Ramadan by celebrating Eid al-Fitri (also written and pronounced as Eid ul-Fitr) to commemorate a month of fasting and worshipping.
Sadly this year, many Muslims will be celebrating the Islamic holiday in self-isolation or in lockdown, as the pandemic continues to ravage across the globe.
Before the pandemic struck the world, the Eid holiday has always been a familial and community affair. Muslims would come together for prayers at the Masjid, visit their extended family to share food and gifts, and pay Zakat al-Fitr to the needy.
Since the onset of the COVID-19 pandemic last year, however, Muslims have been forced to celebrate in self-isolation as mass gatherings have been prohibited to combat the virus.
Despite the continued restrictions this year, we shouldn't let this hamper our Eid spirits. We can still enjoy and celebrate the blessings of Eid from the safety of our homes.
Here are some simple tips on how you can have a blessed Eid during a lockdown.
1. Make ghusl in the morning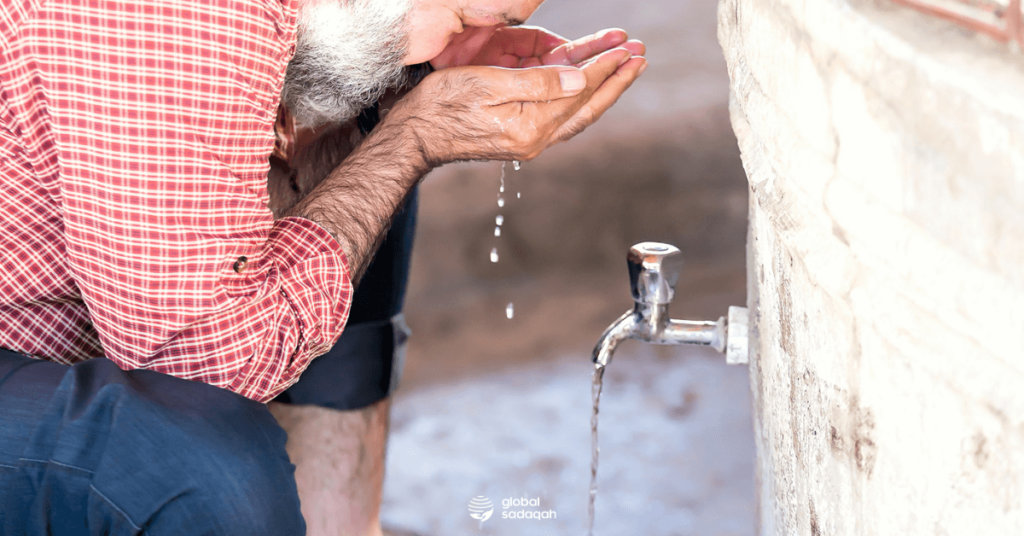 Though you may not go to the Masjid or leave your house due to lockdown measures, you should still make ghusl, put on some perfume and dress up on this blessed day. After all, as Muslims, cleanliness is a fundamental part of our religion.
Ibn 'Abbas narrated, 'The Messenger of Allah (saw) used to have a bath on the day of Fitr'. [Ibn Majah]
Plus, it's also good to break up your normal lockdown routine with something different for a change.
Related: Muslims and Sadaqah
2. Clean and decorate your house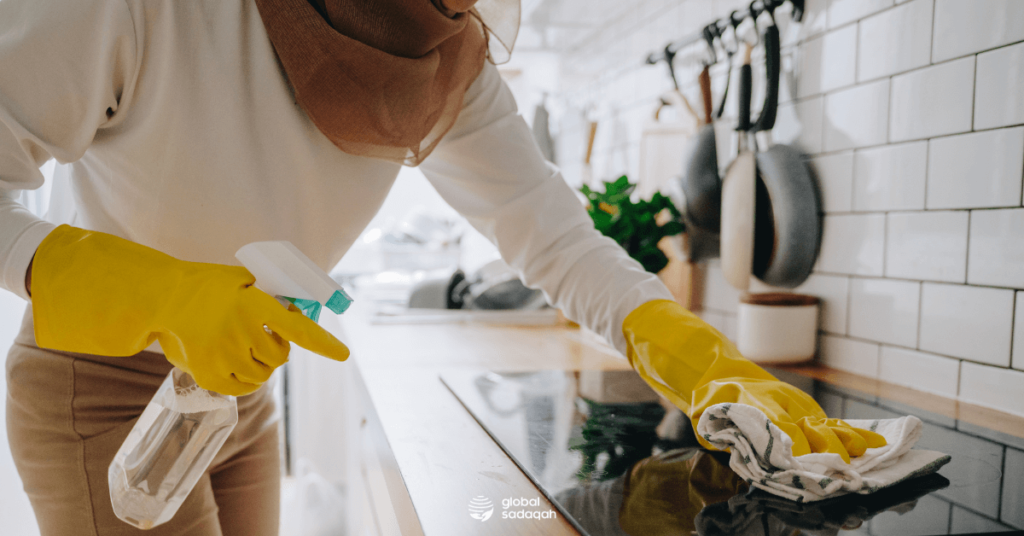 While you may not be able to visit or invite as many people (or none at all, depending on where you live) because of the pandemic, you can still maintain your Eid spirit and light up the mood by fixing your house with Eid decor.
Not only will it elevate the look of your home and give it that festive feel, but it also gives you an opportunity to finally conduct that much-needed spring cleaning that your house deserves. Is Eid al-Fitri a good excuse to clean the house? It very much is.
3. Pray the sunnah Eid salah at home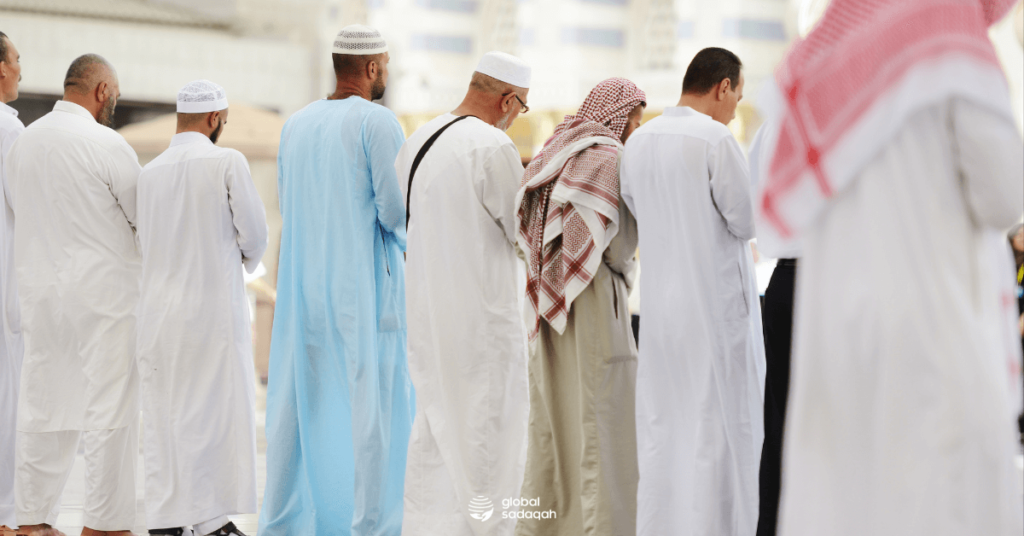 Though it is more common and best to perform the Eid prayers in congregation at the Masjid, not many Muslims will be able to do that this year because of limited capacities or due to lockdown measures.
For those who are unable to join the congregation at the mosque, you can still observe it in a congregation with your own family members or individually by yourselves.
The Sunnah Eid prayer is a highly recommended prayer (Sunnah Muakkadah) and is considered to be one of the most highly regarded amongst other sunnah prayers (Nawafil), according to scholars.
Narrated by Al-Tirmidhi, hadith No. 542; Ibn Majah, hadith No. 1,756: "It is also sunnah to eat a few dates before going out for Eid al-Fitr prayer, and not to eat anything on Eid al-Adha until the Eid prayer has finished and one eats from his sacrifice, as the Prophet (peace be upon him) did on these occasions."
Related: I'tikaf – Spiritual Retreat
4. Reconnect but don't forget to maintain your social distance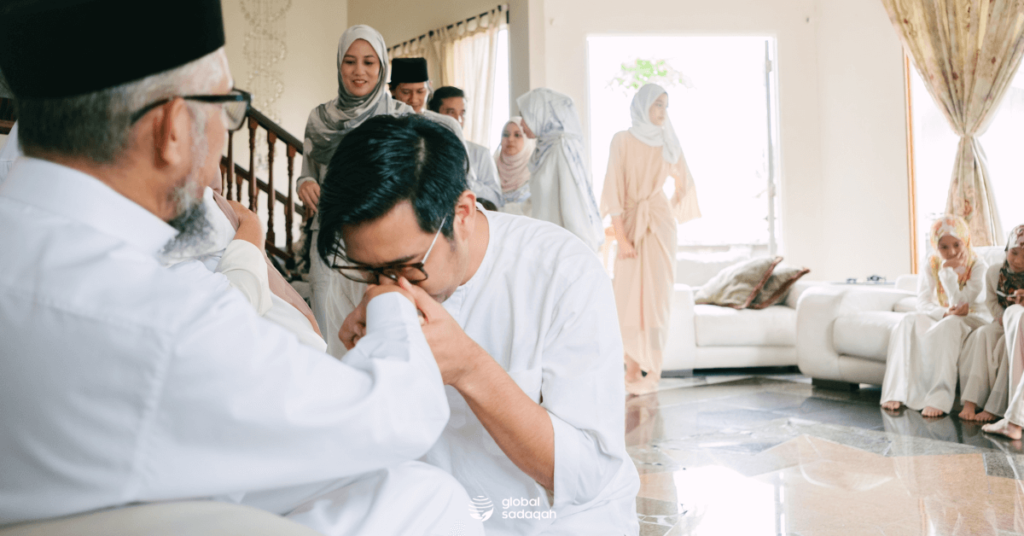 The best part about Eid is getting to reconnect with loved ones, near and far. Though that may seem impossible because of the pandemic, it doesn't have to feel that way.
In today's digital age, you don't have to leave your house to connect with loved ones. Set up a Zoom, Google or Microsoft call party with the entire extended family and form smaller groups with three to four people if you want to have more intimate sessions.
Remember, as much as you can try to maintain your distance even if you are celebrating with loved ones.
5. Dress up! Wear your best clothes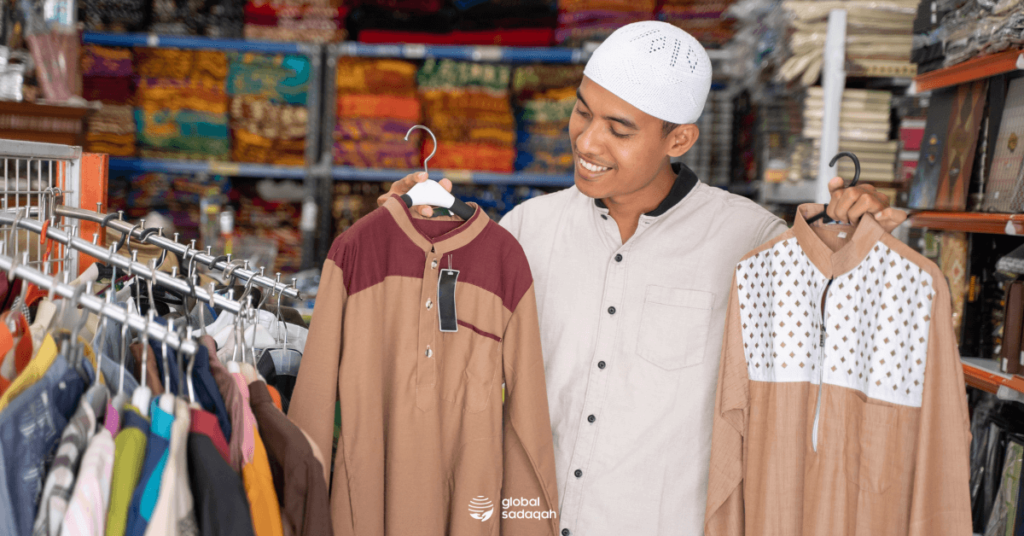 Time to ditch those overworn pyjamas and sweatpants for your best clothes this Eid. It doesn't matter if you are just celebrating at home, you should still wear your best clothes.
If your culture is into henna paintings, you could even host your own virtual henna party! That is one way to spend time with your family besides eating together. Plan many fun activities at different hours of the day, so you don't feel bored at home.
If this pandemic has taught us anything, is that it's possible to have fun and spend meaningful time with loved ones at home. At the end of the day, Eid is about creating beautiful memories with those who matter the most.
Related: Do Muslims Pay Zakat only in Ramadan?
6. Give gifts or Eid money online!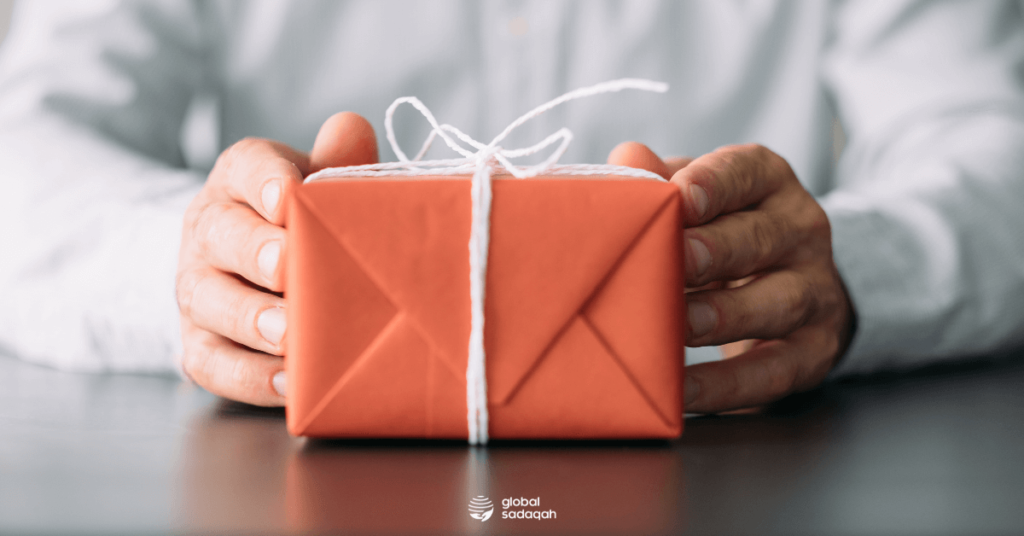 Don't worry if you are unable to physically buy gifts or give Eid money or 'duit raya' as it's called in the Malaysian tradition, to loved ones this year.
You can still buy your gifts online and deliver them to your loved ones. Many retailers now provide online solutions for their customers. You could also go to websites like Shopee or Lazada.
Giving gifts to our loved ones is a nice gesture that shows our appreciation and love for them. After all, the Prophet (saw) said, "Give gifts and you will love one another." [Bukhari]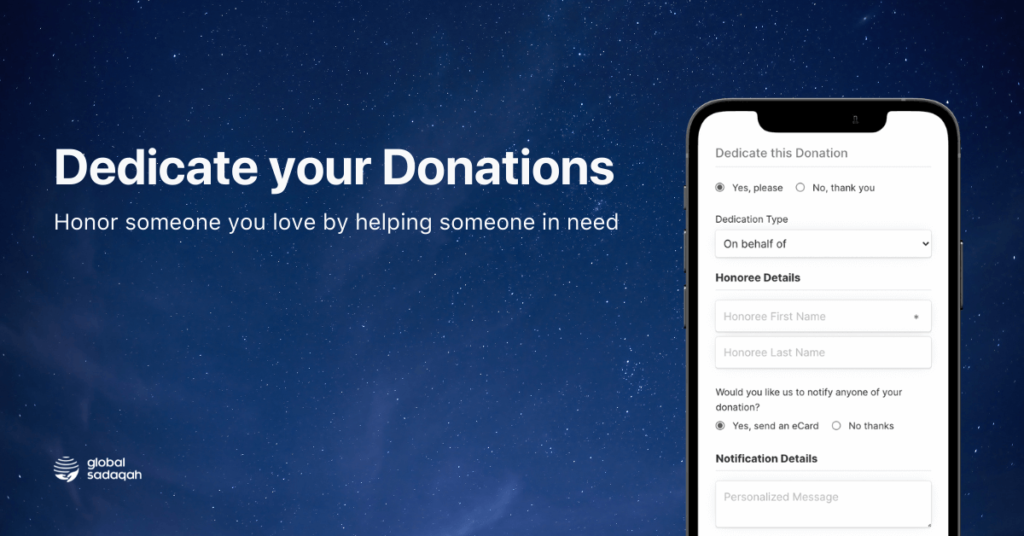 In fact, through Global Sadaqah's new feature, you can put a smile on the faces of our loved ones by surprising them with a donation dedicated just for them! Let's spread more smiles while helping those in need. Donate now!
7) Don't forget to pay Zakat al-Fitr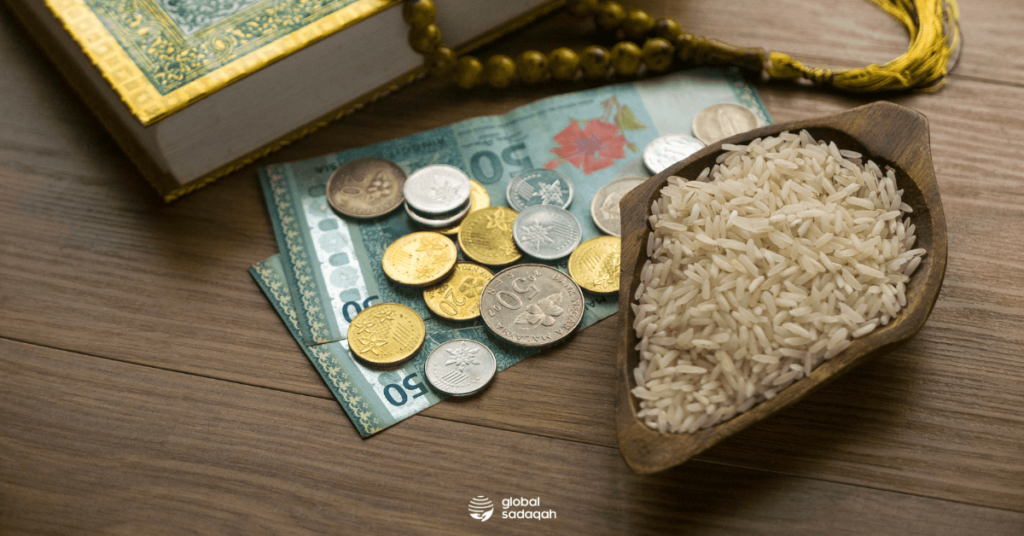 Many families across the globe have experienced tremendous loss due to this pandemic.
Let's show more love and care for our Muslim brothers and sisters around the world, and at the same time, uphold the community spirit by paying Zakat al-Fitr.
Eid will feel much better when we share our blessings with those who are less fortunate than us.
Ibn Umar (ra) said, 'The Prophet (saw) ordered the people to pay Zakat-ul-Fitr before the people went out to offer the Eid prayers.
8) Stay cautious and vigilant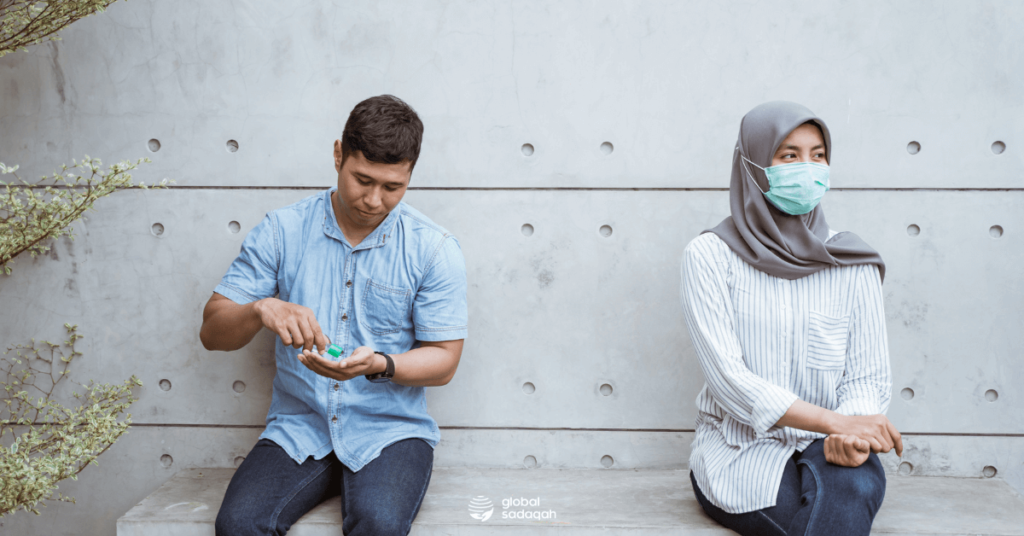 Though Eid will not be the same as it used to be, thanks to technology, we can still continue to practice some of our cultural traditions to keep our Eid spirits alive.
What matters the most this Eid is that we spend time with loved ones and continue to remember the blessings of Allah the Almighty.
We hope you found this educational and helpful.
Eid Mubarak from all of us at Global Sadaqah!
You may also want to read: