Food is one of the necessities of humans. Maslow's hierarchy of needs categorised it under physiological needs, the most essential of our needs. Our body needs food for energy, and various nutrients to stay healthy.
Yet the world is at a critical juncture where the number of undernourished people continued to rise in 2020 amid the COVID-19 pandemic. It was estimated that about 720 to 811 million people in the world faced hunger in 2020.
The Food and Agriculture Organisation of the United Nation designated 16 October as World Food Day to promote global awareness and action for those who suffer from hunger, and to highlight the need to ensure healthy diets for all. This is also in line with the teaching of Islam that encourages Muslims to feed the hungry and to help those in need. The Prophet ﷺ said, "Feed the hungry, visit the sick, and set free the captives." (Sahih Bukhari)
This World Food Day, let's come together in fighting world hunger by donating to one of these campaigns that resonate with you.
The COVID-19 pandemic has not only impacted thousands of households and increased the unemployment rate but also spurred many concerned parties and charitable organisations to help those affected.
One such organisation is OMS Kitchen which launched Resoles Meletop Food Bank Project to help provide temporary food relief to the B40 community in Ampang. It's the first social project onboarded via Ethis Malaysia's EMpower Malaysia programme, a strategic community initiative between Ethis Malaysia and GlobalSadaqah to support and further amplify social projects initiated by micro small medium enterprises (MSMEs) to provide immediate relief to those in need during the COVID-19 pandemic.
Donations to this campaign will be used to buy food items in bulk from nearby groceries to be distributed to a lot more affected families while helping small grocery business owners.
Resoles Meletop Food Bank Project is also working to empower the beneficiaries to become self-sustainable by offering them to become resellers of Resoles Meletop products, to work as their kitchen staff, and by guiding them to generate income through other means.
With just RM10, you can make a difference in the lives of our fellow Malaysians. Donate to Resoles Meletop Food Bank Project.
In January 2021, the United Nations Office for the Coordination of Humanitarian Affairs (OCHA) estimated that more than 320,000 Afghans were displaced due to severe drought, along with the ongoing political and civil turmoil that has affected over 12 million people.
Many Afghan families fled their homes to other provinces for survival and they are now living in the streets with no roof over their heads or food on the table. In Kabul alone, 17,600 displaced Afghans are acutely in need of food, water, healthcare and other aid.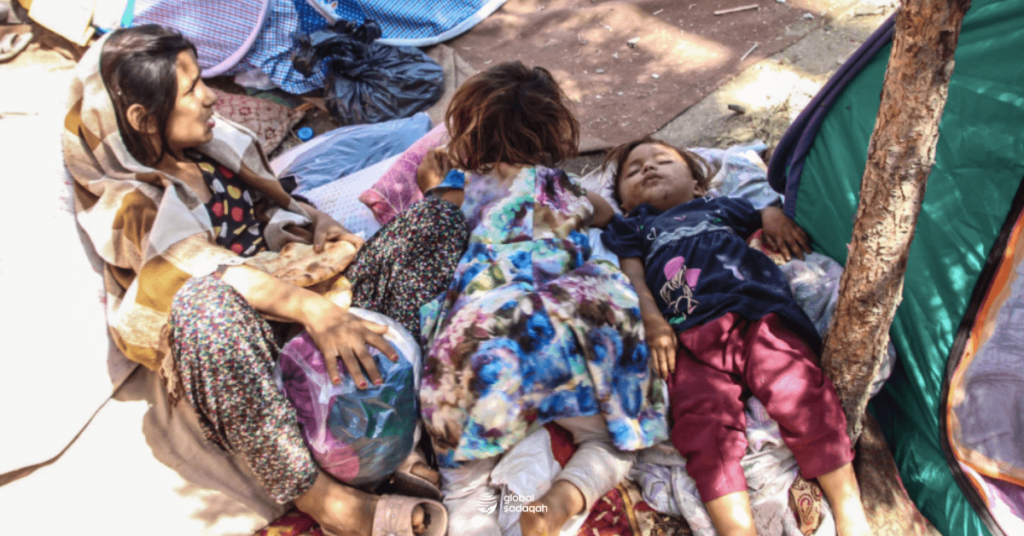 Donations to this campaign will help provide food, clothes and tents to support these displaced Afghan families. It will also help protect the dignity of our sisters who are exposed on the streets.
With RM695 ($168), you can help an entire family survive for around 2 months, or you can donate any amount to support the Emergency Aid for Afghanistan.
Yemenis are going through an unprecedented level of hunger due to the ongoing war in the country. Despite the humanitarian assistance received by the country from various organisations, 16.2 million Yemenis are still lacking basic food access.
Since 2017, Al-I'tisam's bakeries, namely Zabid Bakery and Sana'a Bakery, have helped ease the food insecurity by producing 20,000 pieces of bread daily funded by donations. Zabid Bakery uses manual processes that produce 8,000 pieces of baguettes (bread) daily that feed 800 families for free. Sana'a Bakery, on the other hand, uses line machines that produce 12,000 pieces of bread that feeds 1,200 families for free too.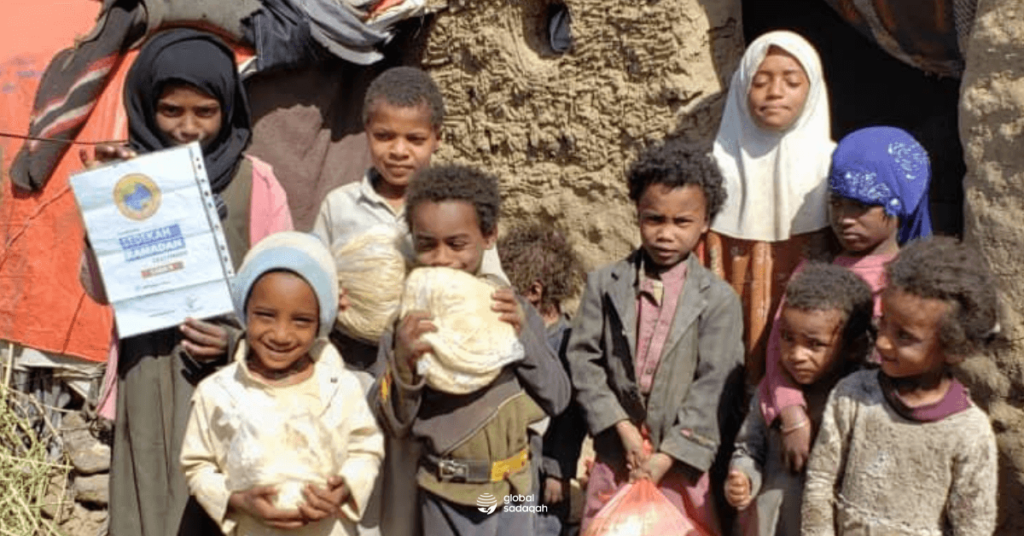 If the support is stronger, the bakeries have the capacity to produce more bread and feed a lot more underserved families. The monthly average cost for running these 2 bakeries is US$36,000.
This is Phase 2 of the Yemen Bakery Project. Thanks to those who donated to Phase 1, 327,000 pieces of bread have been distributed to over 32,700 beneficiaries during Ramadan. The breads was delivered to extremely poor and internally displaced families, the homeless and orphans via a motorbike. Those living nearby collected the bread directly from the bakeries.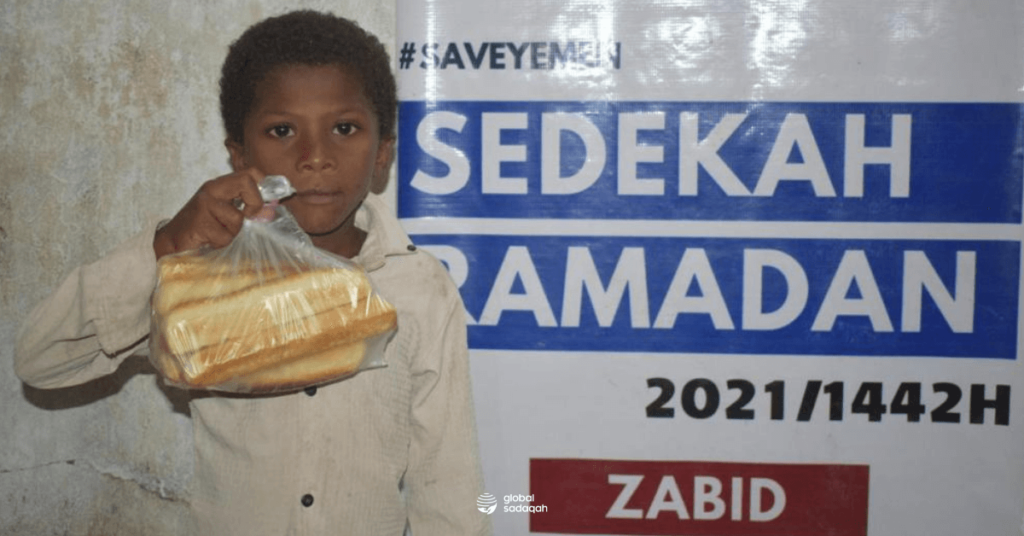 Donations to this campaign will help the bakeries cover their operational costs and continue to feed hungry Yemenis. Donate to Phase 2 of Free Bread for Yemenis from as low as RM10.
Related: The Power of Sadaqah: 7 Benefits of Giving Sadaqah
The southern coast of Turkey is in flames as a result of high record-breaking temperatures and strong winds. Over 6,500 people and more than 1,800 vehicles have been deployed to extinguish and control more than 200 wildfires in various locations, including Antalya, Muğla, Adana, Aydın, Isparta and Denizli.
2,352 buildings were severely damaged or completely destroyed. The flames advanced towards residential areas for days, prompting the evacuation of hundreds of people. In the rural neighbourhoods of Antalya, dozens of houses were devastated by the fires, leaving a large number of people homeless. Fires in Antalya and Muğla killed at least eight people.
GlobalSadaqah is working with Gazze Destek Association in Turkey to carry out emergency relief work and to provide emergency aid for those affected. Donations for this campaign will be used to provide food boxes and sanitary necessities to 1,000 affected villagers. Aid those affected in Turkey by donating to the Turkey Emergency Aid.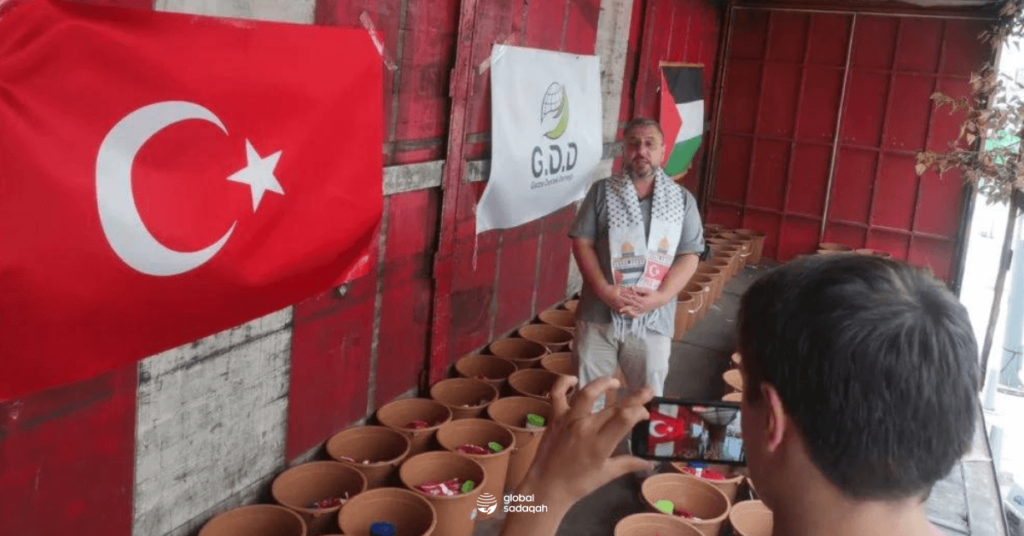 PERTIWI Soup Kitchen was officially launched in March 2010. It's a community outreach project managed by PERTIWI to provide pre-packaged healthy meals to the homeless and poor around Kuala Lumpur regularly. Their campaign in August received strong support from our donors and to keep the momentum going, they are back with this second campaign.
Soup kitchens exist in many major cities around the world to provide basic meals to the beneficiaries not because they are lazy or are looking for handouts, but because they don't get enough food or proper nutrition. In many cities including Kuala Lumpur, hunger is not just about not having any food at all, but also about whether those in need are getting enough food and proper nutrition regularly.
Donations to this campaign will be used to pay the caterers to cook the meals. Around 600 to 1,200 packs of food are served daily and the homeless and poor can collect the meals from designated locations during scheduled hours. Donate to the PERTIWI Soup Kitchen project.
---
Ibn 'Abbas said to Ibn az-Zubayr, "I heard the Prophet ﷺ said, 'He is not a believer whose stomach is filled while his neighbour goes hungry.'" (Sahih al-Albani).
Become a Global Guardian and join us in circulating good across the globe!