Eid al-Adha is one of the two major Islamic holidays celebrated by Muslims all around the world. Observed on the 10th day of the month of Dhul Hijjah of the Hijri lunar calendar, Muslims celebrate Eid al-Adha by slaughtering an animal—which is either a goat, sheep, cow, or camel—to reflect Prophet Ibrahim's willingness to sacrifice his son, Ismail, for the sake of Allah. Eid al-Adha also marks the end of Hajj, the yearly pilgrimage to Makkah that is one of the five pillars of Islam. Here are 8 ways you can celebrate Eid al-Adha in 2022.
1) Celebrate Eid Al Adha with the right intentions
Every action starts with an intention. And the best intention is the one made for the sake of Allah. The Prophet (ﷺ) said, "The reward of deeds depends upon the intentions and every person will get the reward according to what he has intended." (Sahih Al-Bukhari)
Make the intention to please Allah this Eid al-Adha and show your gratitude for the things He has blessed you with. In this way, even your acts of celebration and enjoyment would become a source for earning rewards in the hereafter.
2) Plan ahead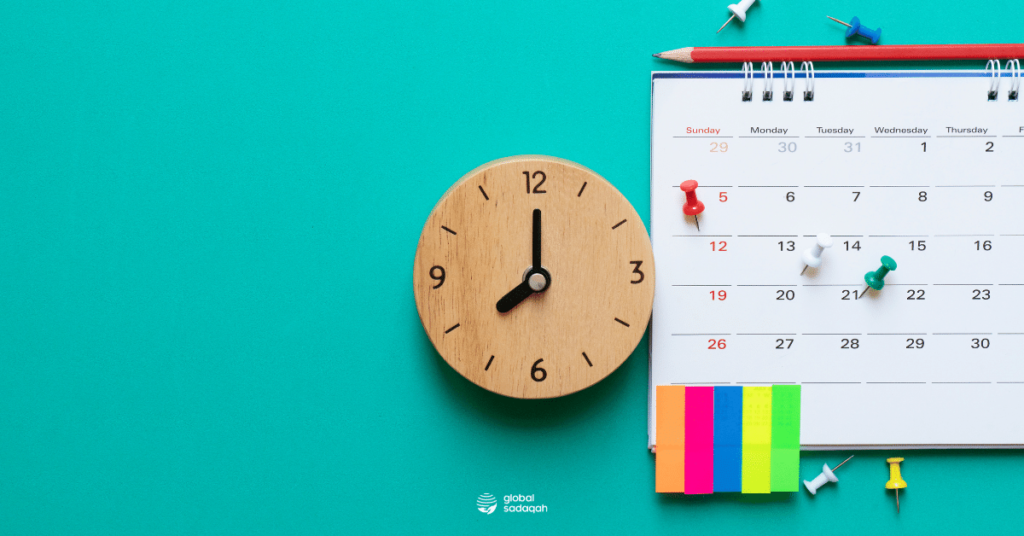 As the day of Eid approaches, try to get the major plans sorted out beforehand. Preparing ahead of time will not only lessen your burdens on the day of Eid itself but also give you a chance to be thoughtful and intentional in the process. Clean and decorate your house, wash and iron your clothes, and plan for the meals to be prepared on Eid day. Just because this Eid may be different due to movement restrictions, it doesn't mean we shouldn't celebrate the day. Put effort and intention to observe this sacred and special day in the best way possible.
3) Observe the sunnah
Observe the following actions which are sunnah of the Prophet ﷺ on the day of Eid:
Take a bath before the Eid prayer
Wear your best clothes
Put on perfume
Perform Eid prayer
Eat the meat of the Qurban (if available to you)
4) Pray the Eid salah at home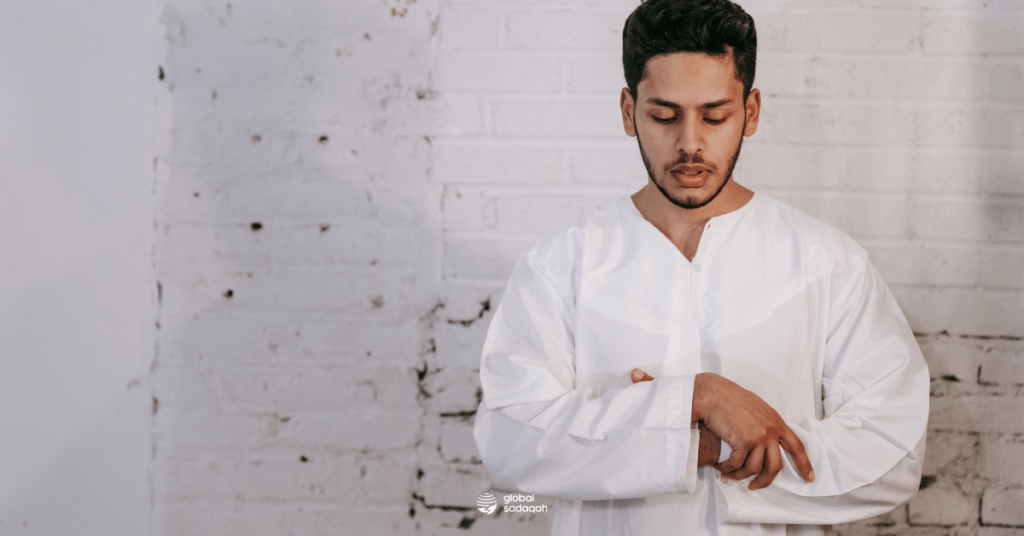 Observing the Eid prayer is Sunnah Muakkadah, meaning a highly recommended act of worship, and is one of the most highly regarded among other sunnah prayers (Nawafil). It can also be a nice way to bring the family together in worship as a good start to the day.
5) Perform the Qurban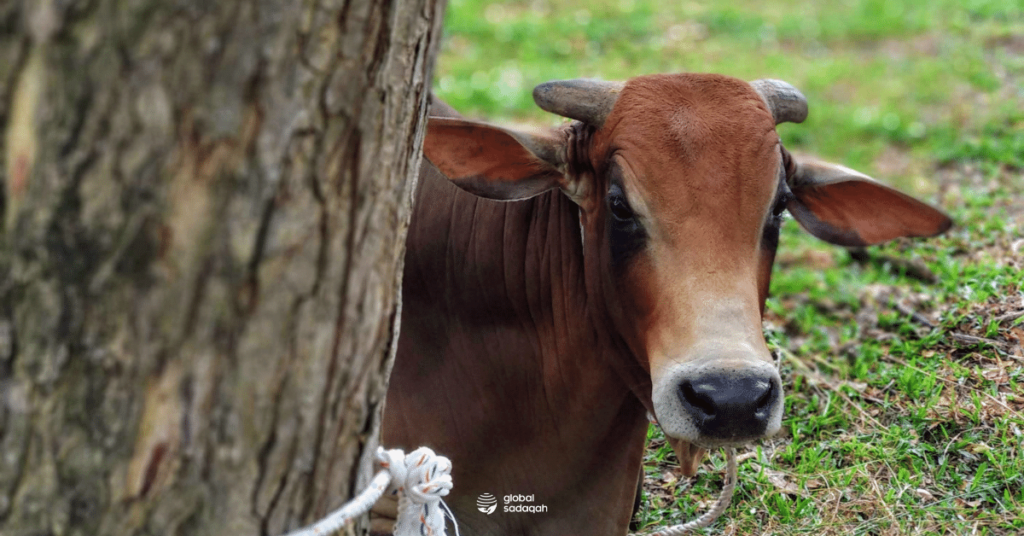 Qurban, also known as "Udhiyah" in Arabic, means "sacrifice". Performing the Qurban is Sunnah Muakkadah (highly recommended) according to the majority of scholars of Islam.
The Prophet ﷺ said: "Whoever can afford it, but does not offer a sacrifice, let him not come near our prayer place." (Sunan Ibn Majah)
Usually, a goat, sheep, cow, or camel is offered as a sacrifice. It is also sunnah to distribute at least one-third of the Qurban meat to those in need.
Spread smiles and bring food relief across the world by offering qurban via our Global Qurban Campaign!
6) Celebrate Eid Al Adha with joy!
Prepare nice meals to be shared with everyone. Catch up with your relatives and friends over internet video calls. Play fun games with the family. Send wishes to your neighbours. Share Eid cards and gifts to your loved ones.
Especially for the children, Eid day should be planned in such a way that they feel this day is special and they look forward to it for the next year. You can plan creative and fun activities to engage with the children in your family so that they have a great time. Explain to them why Eid al-Adha is important and special in our Deen so that they grow up to cherish its practices.
7) Have a BBQ party with your family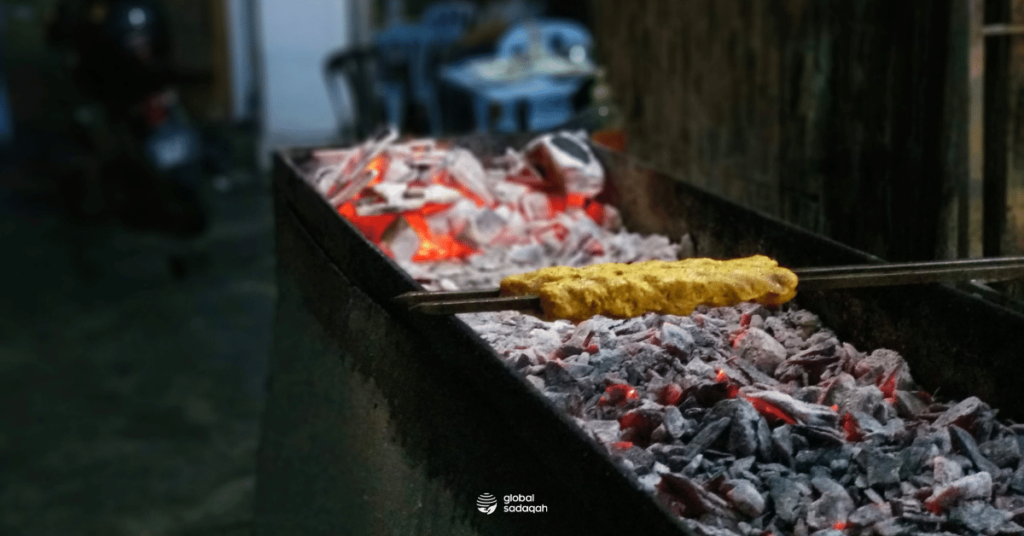 If you plan to perform the Qurban in your locality, this is the perfect time to have a BBQ party! You can make eating Qurban meat memorable and enjoyable by having an outdoor BBQ party with the family. Set up the proper equipment and materials beforehand so that you can get things done with ease on the day of Eid itself. If you have access to an outdoor space by your house, then you can easily prepare the Qurban meat on a BBQ grill and share the joy with your family.
8) Bring joy to those in need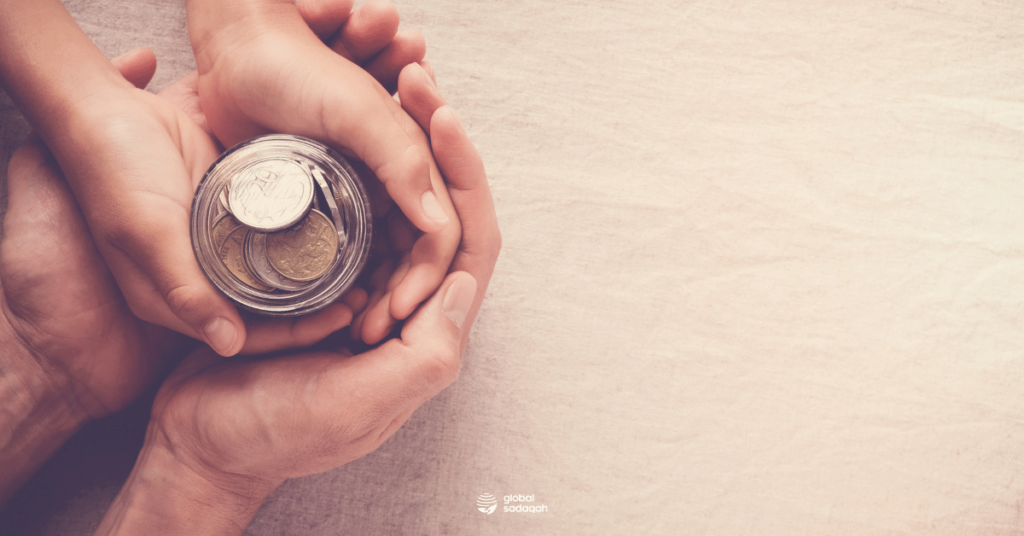 An important part of Eid is to share the blessings of Allah with others, particularly those in need. You can do this in many ways. You can share the Qurban meat with poor people. You can donate essential food items and clothing to poor families so that they can enjoy a nice meal and dress up on Eid day. You can donate money to your local mosque or charities that you trust.
You can also donate to different charity campaigns hosted on our website. At GlobalSadaqah, we make your sadaqah experience simple, straightforward and rewarding while ensuring your donations reach those who are most in need. Find out more and donate to our campaigns.
Editor's Note: This post was originally published in May 2021 and has been completely updated for freshness, accuracy and comprehensiveness