Note: The selection of these books in Islam was made by our author and is not indicative of the views of the GlobalSadaqah team.
Islam is a religion and way of life that is undoubtedly simple for followers to appreciate and understand. Yet at the same time, its multi-layered nature presents complex underlying concepts that are interpreted by brilliant thinkers, scholars, and individuals on the path to search for truth.
If we look closely, Islam offers a beautiful response to every question and concern that this life can possibly have. Whether it's about leadership, business and hardships or love, justice, and compassion.
In fact, the following books are a testament to such uncoverings – produced and published by talented authors who have delved deep into an array of topics that tie back to Islamic teachings. Their hope is to share what they have written with all of us so we can know more about Islam.
"Call Upon Him" by Mizi Wahid
In Call Upon Him, the author outlines 21 doable stages for fostering our relationship with Allah through du'a. When we are compelled to maintain our faith over the protracted period of time following the Du'a, it teaches us how to strengthen our trust.
Mizi Wahid imparts his insight in comprehending the true science of how prayer, our efforts, and fate join together to determine our destiny in this life and the afterlife in his book, written with the express goal of inspiring people to have unwavering confidence in Allah.
This book's initial edition, which was released in 2011, was named Prayers for Success. In 2019, Ustaz Mizi Wahid and IMAN Publication worked together to improve this book's content and change its name to Call Upon Him: 21 Steps To Strengthen Our Trust In Allah.
This book contains more than just a collection of supplications from the Quran and the Sunnah. It is a book whose main purpose is to encourage Muslims to express their supplications to Allah with unwavering confidence.
There are many books available today that gather a list of supplications, both long and short, together with their meanings, and provide them to its readers. This book aims to provide something unusual in the field of support and encouragement for individuals who have been banging on heaven's doors but have not yet received a response or who have been unsatisfied with the responses they have thus far received.
This book includes advice on the best times and approaches, encouragement to maintain faith throughout the lengthy wait, and a collection of supplications to keep us connected to Allah through ongoing prayer and remembering.
"A Place of Refuge" by Asmaa Hussein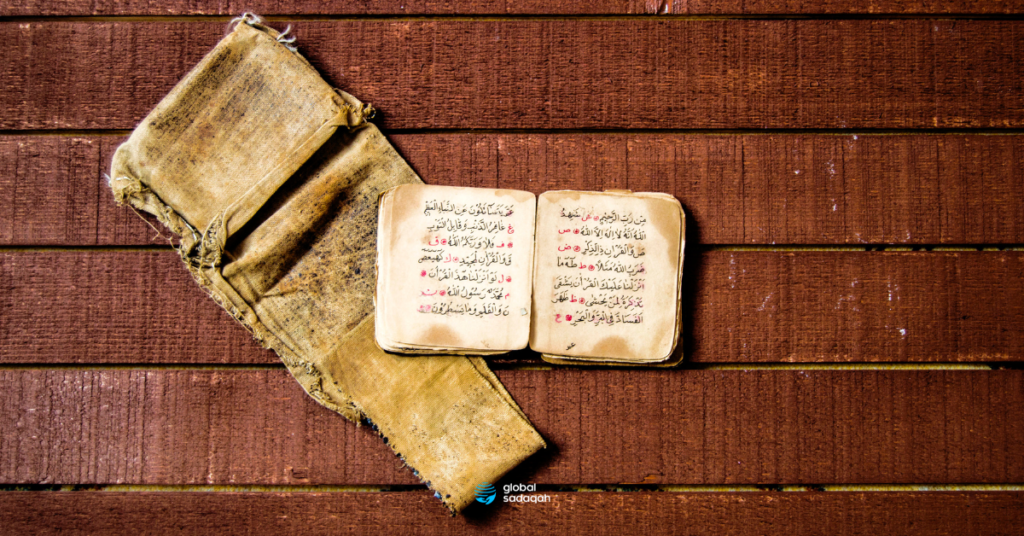 Asmaa Hussein pulls on her own experience of retaining fortitude and strength in the face of overwhelmingly difficult personal challenges in a collection of potent and thought-provoking articles. 
Hussein creates poignant spiritual linkages between her personal experiences and stories from the Quran and sunnah by addressing the reality of single parenthood, the difficulties of leading a fulfilling private life while in the public eye, and the impact of past traumas.
Every day, we all search for this perfect haven to assuage our worries and anxiousness for the days ahead. Reading through this collection of writings will make readers realise that the only true sanctuary from suffering and difficulties is found in our relationship with our Creator.
Related: Focusing on the power of repentance in Islam
"Heart Therapy: Forty Hadiths in Tazkiyah and Soul Purification" by Dr. Ali Albarghouthi
Current issues include loneliness, anxiety, and depression. Invading our hearts and poisoning our relationships and lives are envy, greed, and consumerism.
Our planet is being destroyed by racism, conflict, and economic hardship—symptoms of a deeper spiritual malaise. What is the answer to every one of these issues? We require a spiritual awakening and a heart-healing that can transform the entire globe.
This book gathers and explains forty hadiths about heart disorders and soul purification in an effort to revitalise real Islamic spirituality, which is based on the Quran and Sunnah.
It is a tazkiyah book, a self-help book, and a project for improving iman and altering your life. It contains helpful guidance on how to alter your life and purify your heart. We can change the rest of our life if we can change our hearts.
With the intention of altering your life and the world around you, read this book. This book can be useful to you if you attend counselling, struggle with issues that no one else knows about, or just wish for a more spiritual existence. Ask Allah for help, and He will provide it if you have faith that He will.
"Hallmark of Leadership" by Dr Azman Hussin, Dr Rozhan Othman, Dr Tareq Al-Suwaidan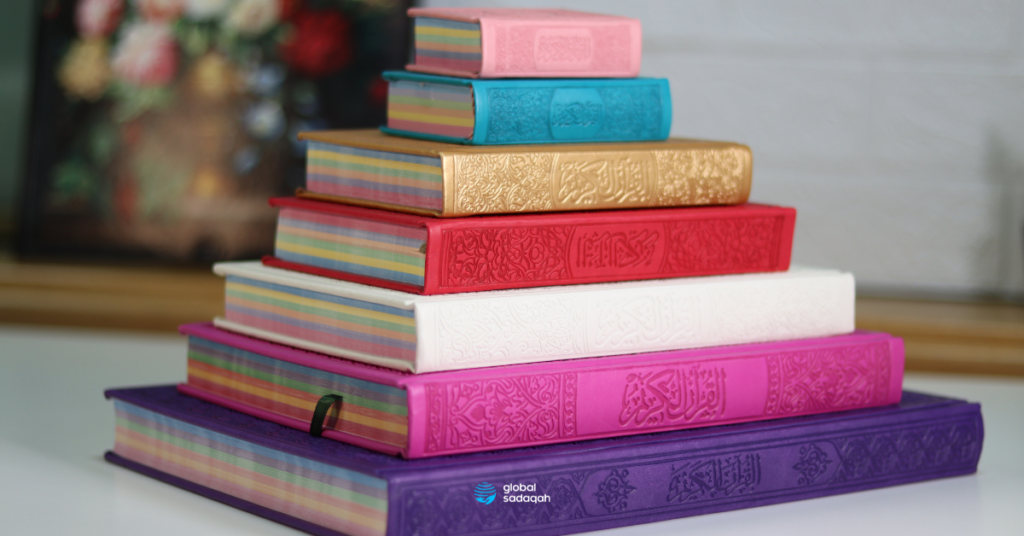 This book combines cutting-edge knowledge of contemporary leadership science with leadership models from the life and times of Prophet Muhammad ﷺ. Starting with a well-known, well-documented reference model for contemporary leadership is the strategy this book adopts.
Based on the model's classifications, it then gathers and compiles evidence from the Hadith (a collection of traditions containing the Prophet Muhammad's ﷺ) and Seerah (the life, history, behaviour, and customs of the Prophet Muhammad ﷺ).
The book also looks at the Prophet's ﷺ leadership style and draws deductive conclusions about good leadership practises.
Both personally and in terms of their leadership of the Muslim community, the readers of this book will benefit from it.
Related: Why Mercy is Such a Central Component in Islam
"Homebound" by Humairah Jamil
The first book of poetry by Singaporean author Humairah Jamil is titled Homebound.
The author returned to Makkah and Medina during her Umrah journey in 2016 and travelled there twenty years earlier as a young girl, a sacred mosque under construction, a circumambulation of people of various skin tones, and a faith she is still learning how to carry. A bag of longings with nowhere to go and a sense of coming home were both present.
The poems in Homebound were written over the years and were inspired by her life journey and her return to the holy places. She discovers herself returning to the journey of experiencing the transient nature of our existence and eventually realising that we are all housebound as she navigates her feelings of love, sorrow, and hope through words.
Her poetry, which is melodiously written, beckons the reader into a realm of quiet and stillness that is sorely lacking in these trying times. Humairah reminds her readers of the value of prayer, of love, and of a sense of calm that is accessible to all in this book.
For Muslims fasting throughout Ramadan, as well as for anybody who enjoys poetry and longs for encouraging words when facing adversity, Homebound can be a wonderful meditation resource.
Most followers of Islam understand the beauty of the religion in varying degrees, and hopefully these books can help rejuvenate or reinforce the many different areas of life that we all struggle with whether it is to do with a sense of loss and hopelessness, or a longing for direction and reason.