While we are waiting to break our fast with delicious food, have we ever wondered if there is someone out there who breaks their fast only for the sake of breaking their fast.
That is what Madam Aishah (36) and her family faces every Ramadan. She lives at Pasir Mas, Kelantan with 3 of her children, where her first child suffered from Cerebral Palsy illness since birth.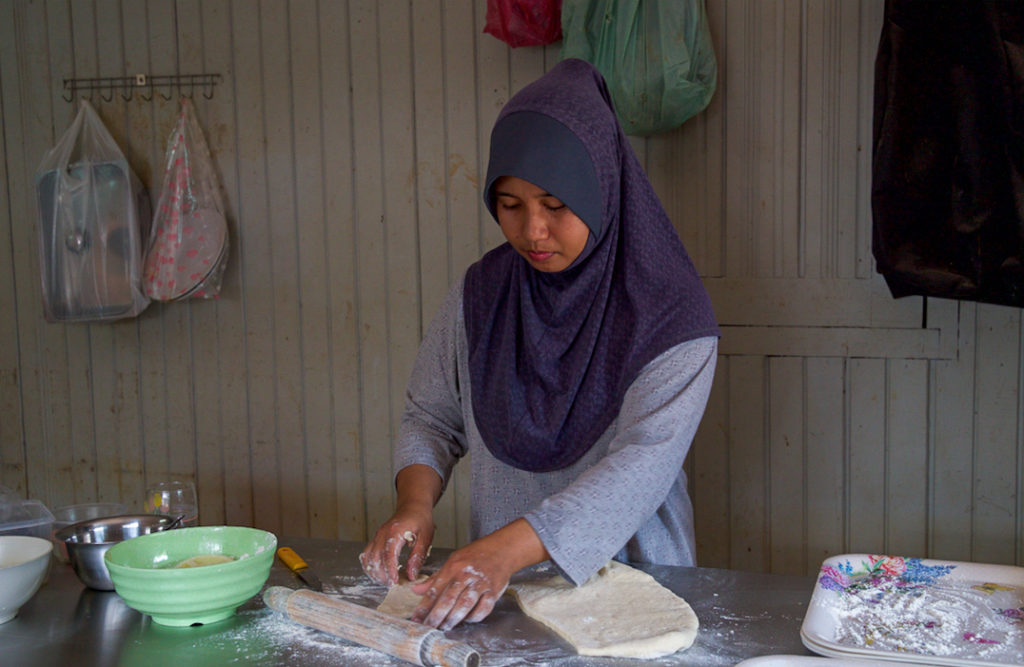 Aishah's husband Mustopha works full-time as construction labour for a living, however, the wages he receives is on a daily basis are not enough due to the uncertain aspect of the work.
Aishah is determined to work hard to earn a decent living by investing herself completely in her business of producing and selling traditional chips and cakes. However, due to the limitation in tools and equipment, she is limited in producing more quantity.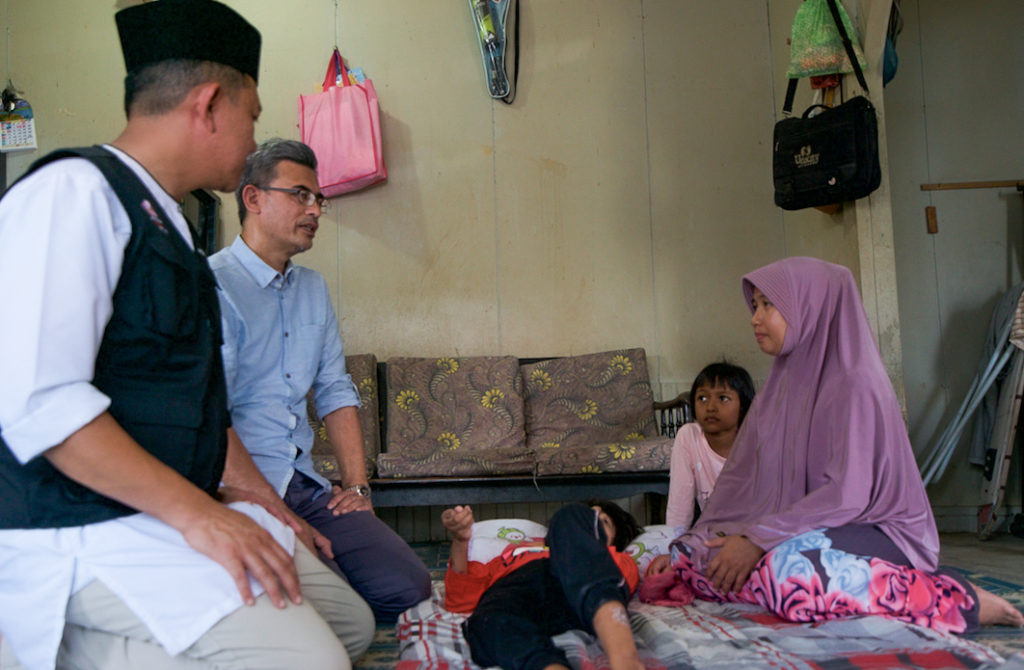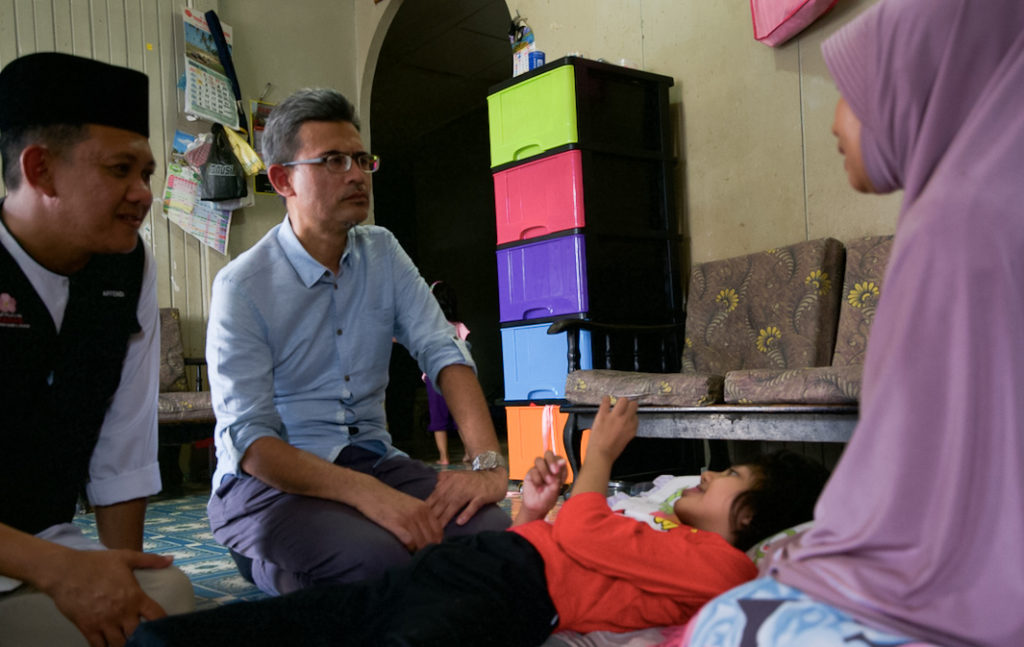 On 27 April, Mdm Aishah received the light of hope in her life when SocioBiz by Alliance Islamic Bank which was represented by Mr Mohammad Shidek Nazaran, Head of Syariah Department of Alliance Islamic Bank, and representative of Yayasan Noor Al-Syakur (YANAS) visited Mdm Aishah's house.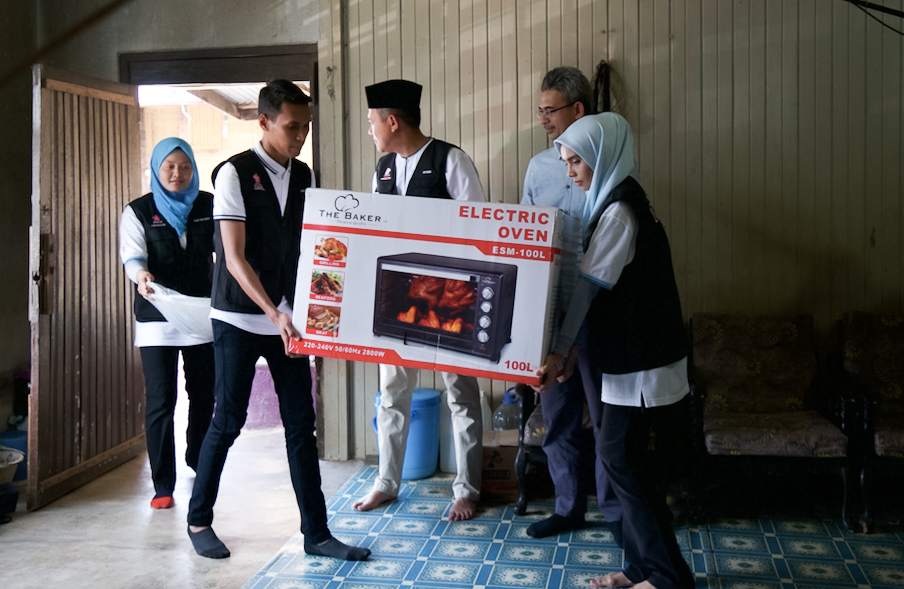 Now, Mdm Aishah has new hope when she received the tool and equipment for her business such as oven, large frying pan, blender, and different types of cake moulder.
What is SocioBIz by Alliance Islamic Bank?
SocioBiz by Alliance Islamic Bank is a Shariah-compliant crowdfunding platform which was launched in May 2019. SociaBiz gives the opportunity for us to help out others who has a mission to improve the quality of their lives, especially in terms of financial stability and living standards.
SocioBiz also aims to help those in need by preparing them with basic needs and required skills. This will help to prepare them to start a business or expand their existing business.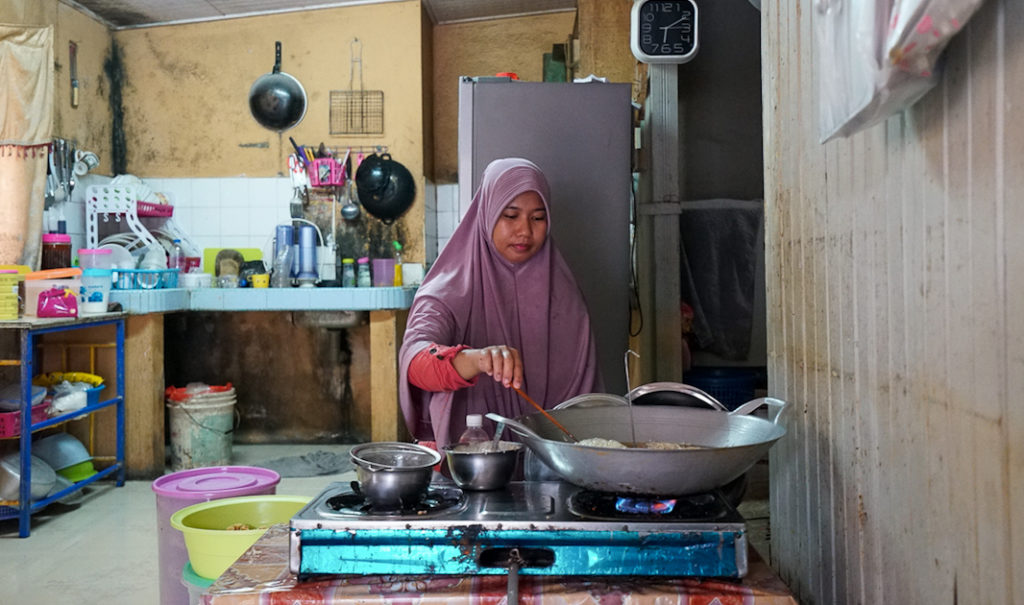 What are the special features of SocioBiz?
Recipient will receive the full amount of the donation crowdfunding amount (100% of the funds raised)
Alliance Islamic Bank ensures that all donations for the campaigns will be received directly to the banks.
Alliance Islamic Bank will match the donor's money for every donation that is received. (RM 1 for every RM 1)
Recipients will be identified by Alliance Islamic Bank's partners, which are Yayasan Kebajikan Negara (YKN), Pertubuhan Kebajikan Islam Malaysia (PERKIM) and Yayasan Noor Al-Syakur (YANAS).
Donors will receive a tax deduction for donations made on the launched campaigns (receipt will be issued by Alliance Islamic Bank's partners.
For more information about SocioBiz by Alliance Islamic Bank, click on this link to visit the official website for SocioBiz.
We hope with the initiative by SocioBiz by Alliance Islamic Bank, recipients can improve their living standards and also, improve the lives of the community with the donations made to those in need.
This is a translated article, to view the original article click here.
Images source: OhBulan!