In the present world that is full of generous donors, this has opened many doors to many amazing organisations worldwide to collect and fund billions of dollars for health care, education, environmental protection, the arts and numerous other causes.
Inopportunely, it also opens a door for scammers to capitalise on donors' goodwill to fill in their pockets. Many such frauds involve faux or fake fundraising for disaster relief or starving families. Scammers know how readily we open our hearts and wallets to those who served and those rebuilding their lives after natural disasters or pandemics.
The coronavirus pandemic created a lot of phony donations, as has the war in Ukraine. The problem is twofold. Not only do these scams cost you money, but they also divert much needed donations away from legitimate charities and causes. Luckily, their modus operandi isn't new, so you can use the predictability and protect yourself and other donors.
Here are five ways you can make sure your money doesn't reach the wrong people.
Related : 8 Reasons To Do Your 2022 Qurban Online with GlobalSadaqah
1. Check the organisation's registration number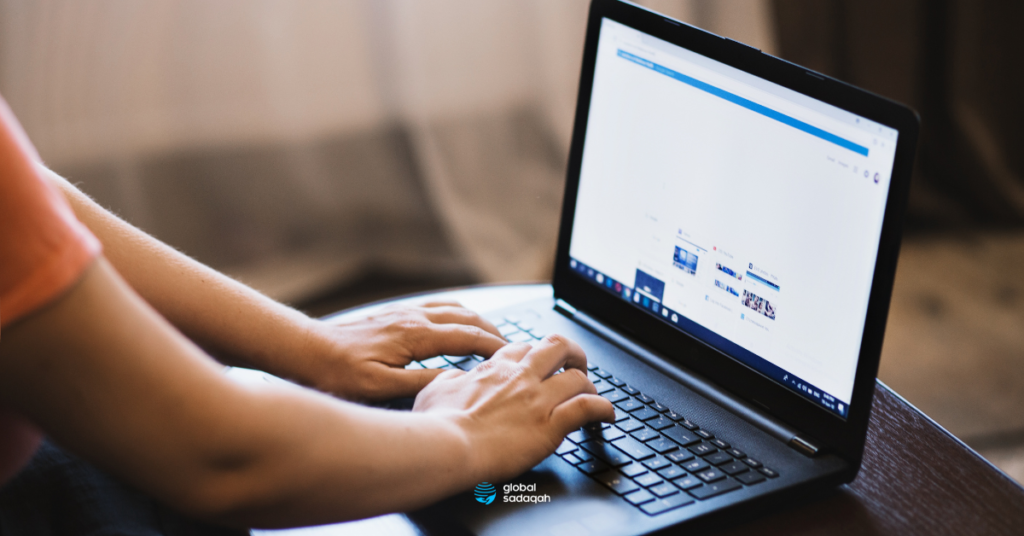 Do your own research online. We recommend searching for a charity's name or a cause you want to support (like "animal welfare" or "homeless kids") with terms such as "highly rated charity," "complaints" and "scam ".
Whether it is a charity or not, all countries require some form of registration for all organisations. What's more, most countries need tax-exempt organisations to register to receive tax-deductible charitable contributions legally.
You can use sites like the below to check if they are legit:
If you are not able to find such verifiable information on your organisation's website, make sure to double-check its legitimacy.
2. Check if they have only social media presence
A good social media presence can increase a company's visibility and raise awareness for different charity events. Although, even for non-profit organisations with limited budgets, information such as websites, public phone numbers, email addresses, or other means to contact a representative are a must.
Also, be wary of newly founded charity organisations that pop up after impactful events, like floods, earthquakes, and war. Most of the time, these are front scammers.
3. The organisation only accepts donations through gift cards or wire transfers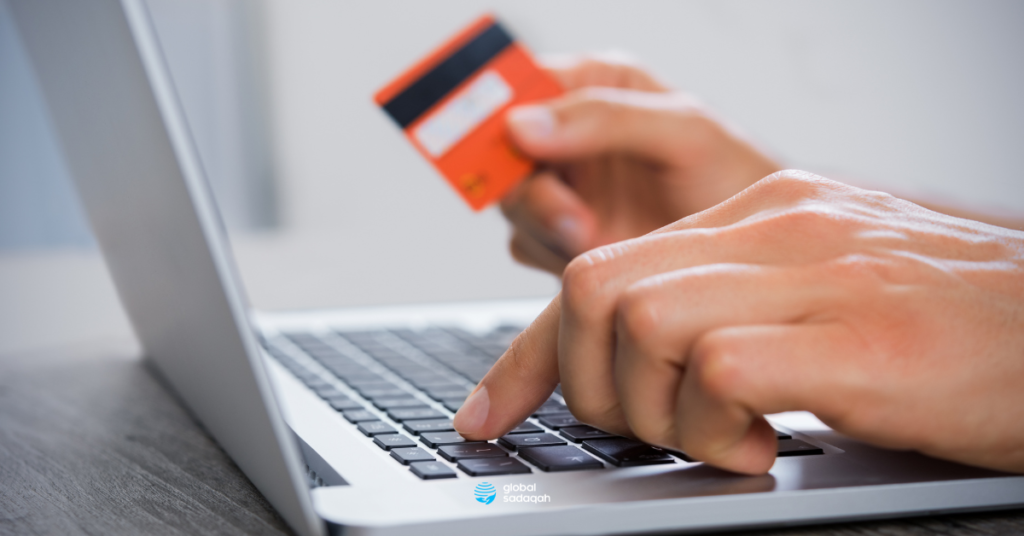 Long gone are the days of people going door to door for donations. Presently, plenty of payment processors work with charity organisations. But if the payment options are limited, pay attention.
There's one thing you should know about gift cards and wire transfers. These methods are harder to trace. That's why scammers prefer them.
Just know that legitimate charities generally accept a variety of payment methods. At Global Sadaqah accept :
Cryptocurrency
Bank Transfer
Related : 5 Sadaqah Ramadan Campaigns You Can Donate to This Ramadan
4. You're asked for personal information to donate
Donating online should be no different than making an online purchase. This means that you should have the option to just enter your credit card details or use a payment provider like PayPal or Charities Aid Foundation checkbooks.
Don't give personal and financial information, especially on unsecured HTTP pages, such as your Social Security number, date of birth, or bank account number to anyone soliciting a donation. Scammers use that data to steal money and identities. This is a huge red flag and a common practice for identity theft.
5. There are misspellings in the URL or website
Do pay attention to the charity's name and web address. Scammers often mimic the names of familiar, trusted organisations to fool donors. Also, check if there are any misspellings in the URL or address. Generally, a sign of a phishing scam is indeed misspelling them.
Scammers sometimes try to impersonate legitimate charity organisations by mimicking their websites as they are not able to replicate the web address, so they settle on a very similar one.
It is advisable to make sure all the details check out before you donate. If you see any red flags, or if you're not sure about how an organisation will use your donation, consider choosing a different charity.
So, do you donate to charity? Hope the above steps would ensure that you're not being duped! GlobalSadaqah puts the donor's safety on the highest priority as we are an award-winning CSR, Zakat, and Waqf Management platform, working together with stakeholders including religious bodies, foundations, banks and corporates, and the public to increase the efficiency, sustainability, and impact of Social Finance.
Our global platform was created for effective charity and Islamic social finance focused on transparency, accountability, and impact. With that note, let's donate in major currencies and cryptos instantly, easily, and with peace of mind!
Well, until next time, stay safe and secure!